10. Recorded Final Walk - Trinidad and Tobago
In an interesting and quite original break from tradition, Miss Universe 1998, Wendy Fitzwilliam of Trinidad and Tobago, did her final walk in 1999 to her very own recording, a cover of Sade's Kiss of Life, something that wasn't allowed by the organization in the beginning
9. Unfinished Reign - Russia
2002's winner, Oxana Fedorova of Russia, became the first Miss Universe who officially did not finish her reign, making first runner-up Justine Pasek the first Panamanian to hold the title. Fedorova was crowned in Puerto Rico in mid-May, and was replaced by Pasek in late September. It is unclear whether Fedorova was fired for failure to perform her duties (the official version), or chose to resign because she had not expected the heavy workload.
8. Longest Reign - Angola
Leila Lopes of Angola, Miss Universe 2011 will be reigning for the longest period in Miss Universe, approximately 1 year and 3 months (as Miss Universe 2012 will be held in December) from the time she was crowned on September 12, 2011
7. Shortest Winner - Thailand
At 5 feet 4 inches (1.63 m), Miss Thailand 1965, Apasra Hongsakula was the shortest Miss Universe ever crowned. Apasra Hongsakula (born in 1947 in Bangkok, Thailand; Thai: อาภัสรา หงสกุล, pronounced [āːpʰátrāː hǒŋsàkūn]) is a Thai beauty queen who has held the title Miss Universe 1965. She is the daughter of Group Captain "Perm" and Kayoon Hongsakula. She was the first woman from Thailand to win the Miss Universe crown.
6. Tallest Winner - Dominican Republic
At 6 feet 1 inch (1.85 m), Miss Dominican Republic 2003, Amelia Vega is the tallest Miss Universe ever crowned. Amelia Vega Polanco (born November 7, 1984, Santiago de los Caballeros, Dominican Republic) is a Dominican model and beauty pageant title holder. She became the first Dominican woman to be named Miss Universe, in 2003. At the age of 18, she was the youngest winner since 1994
5. First Time Delegate Winner - Botswana
In 1999, Botswana sent Mpule Kwelagobe as its first ever delegate to the pageant and she won. Mpule Keneilwe Kwelagobe of Gaborone, Botswana was crowned Miss Universe in May 1999 in Trinidad and Tobago. Since being crowned Miss Universe 1999, Mpule has been recognized and honored as a human health rights activist, especially for her fight against HIV/AIDS and advocacy for youth and women to have greater access to sexual reproductive education and services
4. Title Largest Interval - Japan
The largest interval between a nation winning Miss Universe is Japan; Akiko Kojima won the title in 1959 and, 48 years later, Riyo Mori became the second recipient from Japan.
3. Most Number of Photogenic Awards - Philippines
The Philippines has won the Miss Photogenic award seven times (five of them via internet voting, including a back-to-back and a three-peat), followed by the England with five and Puerto Rico, with five, four of them via internet voting during a six-year period, from 1999 to 2004 (did not win in 2000).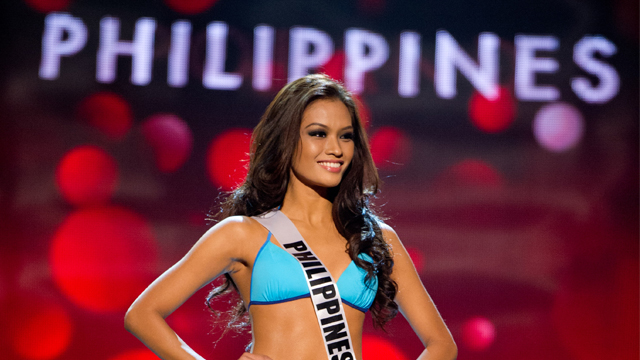 2. Second Most Number of Winners - Venezuela
After the USA, Venezuela is the next most successful nation in terms of overall placements in the semi-finals (37); it is followed in turn by Brazil, and Colombia (30 both), Sweden (29), Germany (21), Israel (20), England, India, and Puerto Rico (19 each), Finland, Greece, Japan, and South Africa (18 each), Canada, Mexico, Norway, Peru, and the Philippines (16 each). Of these countries, only England has yet to win the contest (though now competes as part of Great Britain or United Kingdom)
1. Most Number of Winners - USA
The United States has performed the best throughout the pageant's entire history, with seven winners, eight first runners-up, six second runners-up, one third runner-up, five fourth runners-up, six finalists, and eighteen semi-finalists including the recently concluded Miss Universe 2012 wherein Miss USA Olivia Culpo was crowned The 20-year-old beauty queen beat out 88 other contestants, including first runner-up Janine Tugonon of the Philippines, to win the highly-coveted title Miss USA has missed the semi-finals only four times: 1976 (Barbara Peterson, from Minnesota), 1999 (Kimberly Pressler, from New York), 2002 (Shauntay Hinton, from the District of Columbia), and 2010 (Rima Fakih, from Michigan). In 1957, Leona Gage, from Maryland, was disqualified from the semi-finals after it was revealed that she was married and a mother.
RATE IT
Awesome people SHARE this post. BE AWESOME!
We Love Comments